The following is an exclusive translation by Arab48 of an article by the writer in the American "Wired" magazine, Jian M. Volpicelli, Cryptocurrency and International Relations Specialist. Translation: Anas Samhan.
---
Who are the digital currencies for? If we ask Satoshi Nakamoto, the person (or persons) responsible for creating Bitcoin in 2008, he will probably refuse the question, since the primary purpose of digital currencies like Bitcoin is their neutrality, for the fact that no government, bank or entity can stop you From using it, whether you use it to pay for a pizza, a banned book, or a bag of cocaine.
This is changing, of course, as once digital currencies became an ideal vehicle for criminal transactions such as ransomware and darknet marketplaces, legal authorities around the world have demanded that exchanges and other out-of-control cryptocurrencies ban accounts linked to criminal activities or criminals, despite Illicit transactions represented only 0.15% of global cryptocurrency movement in 2021.
But Russia's invasion of Ukraine is a different matter, it is the nature of cryptocurrency that it knows no borders, and many enthusiastic young millionaires of digital currencies sought to use these currencies as a way to raise funds in support of Ukraine, especially angry at Moscow's actions, and at this time fears were generated that officials might resort to Russian government officials and the inner circle of Russian President Vladimir Putin have evaded Western sanctions by moving their assets into cryptocurrencies.
Cryptocurrency exchanges are said to be blocking all transactions from accounts known to be associated with sanctioned individuals. , the world's largest cryptocurrency exchange, has already identified and blocked at least one wallet linked to a sanctioned person, taken a proactive approach by investigating and blocking the accounts of people known to be associated with sanctioned individuals, and exchanges in most Western countries are now required to conduct "know your customer – KYC" checks and anti-money laundering, although some, including Binance, have been criticized in the past and accusations of alleged lax verification of their operations.
In this context, Binance Vice President of Global Intelligence and Investigations, Tigran Gambarian, believes that allegations of crypto-currency support for Russia are exaggerated. current, rather than using digital currencies."
This is because the transfer of large amounts of money via cryptocurrency is difficult to hide, and if someone tries to convert their digital money into fiat currency outside Russia, it will attract the attention of exchanges and investigators, and Gambarian adds that obfuscation techniques such as "templars/mixers"[1] Or wallets that receive digital currencies from different accounts and pay them to hide the source, are not designed to transfer large amounts and tend to be slow, in addition, all digital currency transactions take place in a public ledger known as the blockchain, creating a permanent record that is considered unwanted. In it by institutions seeking to hide its effects.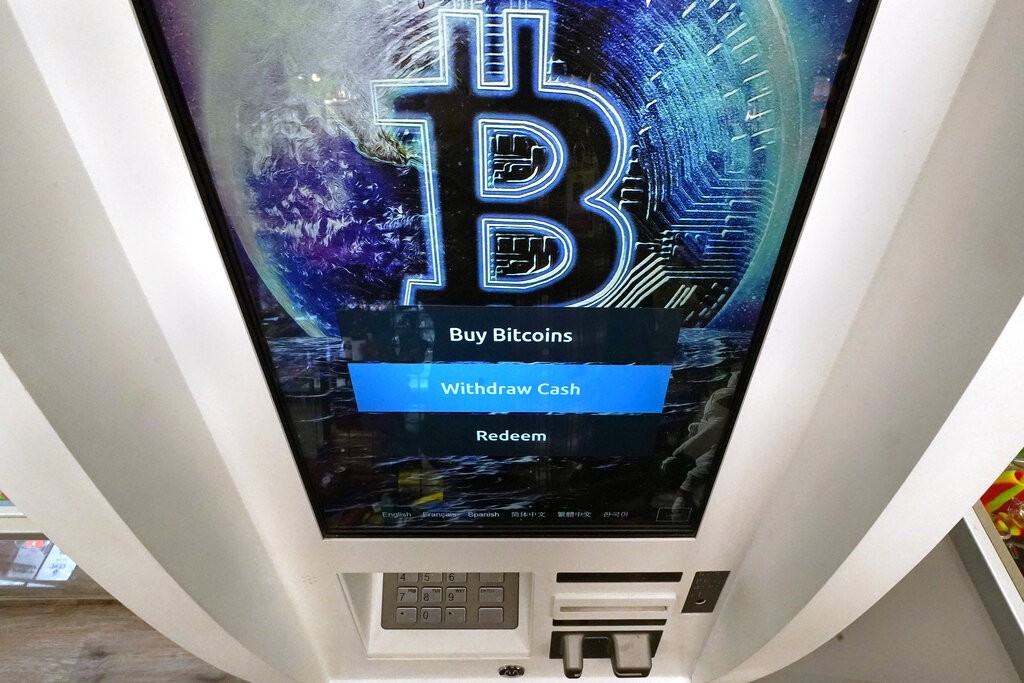 And some illicit deals can still happen under the radar, especially since crypto exchange and compliance firms do not necessarily know all the wallets controlled by the agents of an individual sanctioned list. "Historically, we've seen OFAC name specific digital wallets associated with sanctioned entities, but we haven't seen any yet, especially as we monitor whether OFAC, or any of the other sanctioning entities in the EU and UK, would have continued to name wallet addresses, as it is clearly not something that can be done overnight. A lot of digital wallets may have run away from them."
What crypto compliance firms do know is that cryptocurrency trading is currently up dramatically in both sanctions-hit Russia and war-torn Ukraine, according to figures from crypto-analytics firm Kaiko, cited by Bloomberg, as of 28 Last February, bitcoin volumes in Russian rubles surged to the highest point since May 2021, while Ukrainian hryvnia volumes reached their highest since October, and Kaiko reported a similar pattern of steady trade between the two currencies and the cryptocurrency Tether, It is a "stable currency" whose value is said to be pegged to the US dollar.
The Ukrainian government is pushing for a blanket ban on cryptocurrency transactions coming from all Russian individuals, regardless of the state of punishment, in order to "sabotage ordinary users" and put pressure on Putin's regime. Exchanges have so far resisted this call, and the CEOs of Binance and Kraken in the US have strongly opposed the idea, citing the libertarian foundations of cryptocurrencies. An unlikely tool for Russia to circumvent sanctions.
However, if US or European authorities ask digital exchange companies to do so, they will have to resort to geo-blocking techniques in order to prevent all Russians from using their services. According to one indicator, Russia ranks 18th in the world in cryptocurrency adoption according to Chainalysis, Bloomberg estimated that Russia is home to at least $214 billion in cryptocurrencies, or 12% of the industry's total value. Russia also ranks third among all countries in bitcoin mining, an energy-intensive process used to mint new units of currency, right after the United States and Kazakhstan, a friendly country to Moscow.
The Russian Central Bank had recently proposed a ban on cryptocurrencies, but days before the invasion of Ukraine, the Russian government announced new regulations aimed at encouraging the growth of the sector. It is difficult to comprehend the impact that the removal of all cryptocurrency tokens issued from Russia or mined in Russia will have on the global crypto industry, but such an event would be a defining moment, likely to create deep divisions in the crypto community between those in favor of shunning Russia and those in favor of abandoning Russia. They stick to a currency neutral ethic.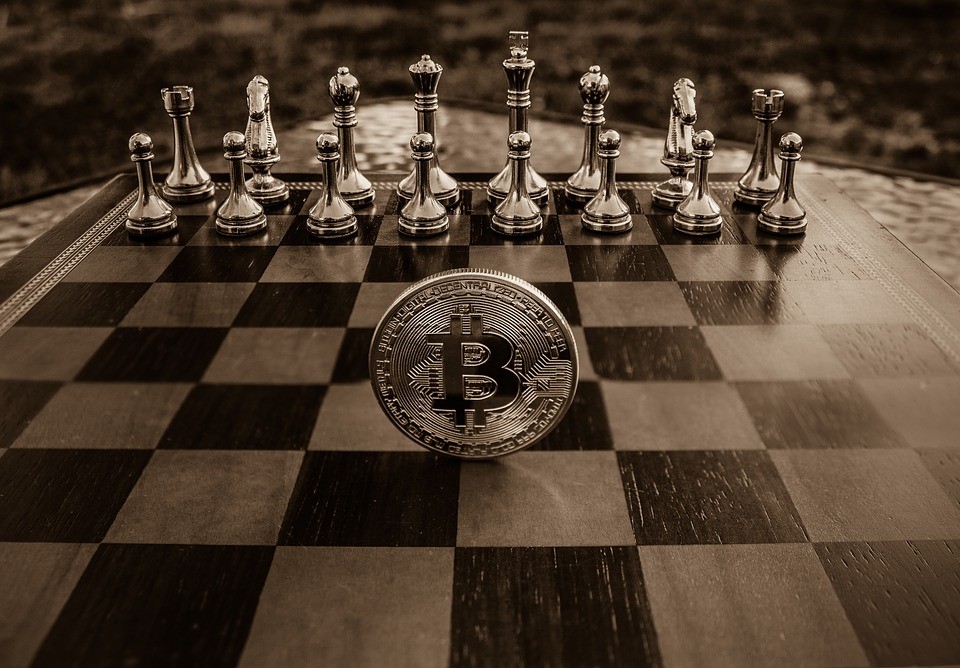 Of course, the opposite could also happen: Moscow might require Russia-based exchanges to block all transactions from accounts linked to Western governments, or from those with a history of donating to Ukraine, and at the moment, none of this has happened.
Ukrainian Minister of Digital Transformation and technologist Mikhailo Fedorov, meanwhile, called for crypto donations to be made to government wallets hosted by crypto-exchange company KUNA. The crowdfunding campaign has raised more than $51 million in various currencies as of March 3. According to Kona founder Michael Chobanyan, and in an interview with CoinDesk, Choubanyan said digital dignitaries including Ethereum founders Gavin Wood and Vitalk Buterin, and TRON creator Justin Sun, have donated large amounts of case order.
EverStake blockchain CEO Sergey Vasilcho has also teamed up with Kyiv to launch a Decentralized Autonomous Organization (DAO) based on Solana (a blockchain platform) to collect donations for the Ukrainian military from individuals who feel uncomfortable with direct donation. Cryptocurrency) expressed their fear, and many of them cannot donate directly due to compliance rules and public transfer history, which is why Solana helped us launch this organization," which has so far raised more than $1 million in cryptocurrency and has already transferred some of it to Ukrainian forces. Donors have also given the organization three non-fungible tokens or NFTs (a WOOFer, a Chicky Town chick, and a photo of sunflowers). Kyiv's initial plan to reward all cryptocurrency donors through service tokens was carried out using a technology known as "airdrop" in cryptocurrency circles, but it replaced that plan with a promise to issue exclusive non-fungible tokens.
And the transformation of the global Internet and the Russian Internet in less than two weeks, with the exit of Western Internet and technology companies or their expulsion from Russia into two different worlds, and digital currencies became one of the few threads that still run along the length of the conflict, but with the passage of time without a realistic solution, the pace of transformation will increase Cryptocurrencies are a battleground, and their companies and representatives will be asked to take a clear stand, and despite Nakamoto's vision, neutrality may no longer be an option, and as Vitalik Buterin himself said after Putin's condemnation on Twitter, I would "remember that Ethereum is neutral, but I am not like that".
---
[1] It is a service provided by a third party that performs the process of camouflaging or obfuscate the path of financial transactions executed by digital currencies within the block chain network between the sender and the receiver thereof, and aims to cover the operations based on laundering the proceeds of crime so that it is difficult for any party within the network to track its path and identify the assets of the funds (anonymity The sender) – Translated from a study on "cryptocurrencies" issued by the Supervision and Control Department of the National Payments System at the Central Bank of Jordan 2020.